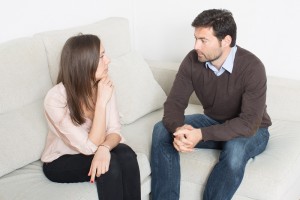 Drug and alcohol abuse are a real issue in this country, and substance abuse challenges have the potential to tear an individual apart from their families, their career and, ultimately, any type of healthy lifestyle they may once have lived. Thankfully, just as there are millions of individuals challenged by substance abuse, there are also a lot of recovery resources available – it just takes a little bit of an initiative to find out more about them. With that being said, there may come a time when you're forced to make an executive decision and enroll a loved one in a rehab facility. Here's a closer look at how to go about doing that:
Research facilities/treatment methods: Before you can enroll a family member, it's best to do a bit of research on the rehab facilities in your area to get a feel for the treatment methods and quality of such centers. Perhaps you'll find that there's an ideal inpatient treatment center just a few miles away from your loved one's home that can serve as an adequate treatment venue. Or you may determine that your loved one would be better served by traveling to another rehab facility elsewhere in the country. If you don't do the research, you don't know.
Come up with a payment plan: Inpatient rehab is expensive, so paying for it can be difficult. If you have access to your loved one's healthcare information, make sure you do your due diligence to see how much the plan covers and how much you or your family may have to pay out of pocket. You should also contact the rehab facility that you've selected and see what types of financing or payment options are offered for any outstanding costs that aren't covered by insurance.
Contact the center: After you've completed the above two steps, contact the rehab center and make sure that they have the capacity to admit your loved one. Set up a date and time when they'll check in.
Identify the problem with the individual: This is arguably the most challenging step of helping someone take the first steps to overcoming a substance abuse issue, especially when the individual may not realize that there is a problem. If they realize that they need treatment for an issue, then this step is simple and you can even include your loved one in on the rehabfacility selection process. But if they don't, then you need to carefully stage an intervention to better help the individual realize that there is a problem and how it is impacting others. If the latter occurs, the goal is to have the individual ready to at least give rehab a shot at the end of the intervention, which leads us to the next step…
Have transportation on hand: That's right, arrange to get your loved one into rehab immediately after the intervention. Many will want to go out and have one last hurrah before checking into a treatment facility, and this just isn't something that should be encouraged. So have a car waiting or airline flights already booked so that as soon as the intervention concludes, you can get the individual into treatment immediately.
It's never fun having to help a loved one enroll in a rehabilitative treatment center. However, often times, it's necessary. That's why it is best to do your homework on the different rehab facilities and treatments offered, analyze your loved one's financial situation and talk with your loved one before taking him or her to the facility itself.